Project management - How to maximize chances of success with client customization
Location:
Track 2
-
10/16/20, 2:45 PM
-
10/16/20, 3:15 PM
(
+0200
) (
30 minutes
)
---

Julien Jézéquel-Bréard
I have 8 years in Business Analysis and Project Management. I have been working with Odoo for 4 years, conducting projects for different types of companies (Distribution, Manufacturing, Service, Entertainment), and often a lot of customization.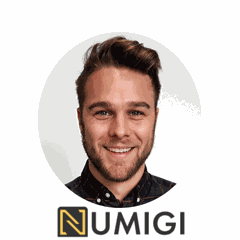 Quentin Lavallée-Bourdeau
One of the co-founders of Canadian Odoo integrator Numigi, Quentin has been working with Odoo since v7 as an analyst and project manager doing projects in various industries such as services, manufacturing, distribution and logistics.

---
This talk is based on feedback on tools and processes we use at Numigi for customization, from business requirements, to specification and delivery, without client rejection and good response to client's needs. Clear functional specification and step by step processes are the key elements.
About the Speakers
Thank you to our event sponsors
A special thank you to our friends at Acsone for their help in the event organisation