Become a Member

Have you purchased your

membership for 2023? 


Join us and help support the community.



OCA UPDATE

How has 2023 started for the OCA?


The members of the OCA Board for 2023:




               


 

Joël Grand-Guillaume, Graeme Gellatly, Stéphane Bidoul, Frederik Kramer, Daniel Reis, Virginie Dewulf, Simone Orsi, Benoît Guillot, Enric Tobella Alomar

2023 has started with reflection on 2022 and then forward planning for 2023.

Looking back on 2022 we had a number of objectives set early on - here is a breakdown on how we got on:

2022 Objectives:

Communication: people need to better understand the value we offer

Happy user, members and  contributors:  we should embrace new contributors and give them an amazing experience with us

Strengthen our support of OpenUpgrade

OCA infrastructure resilience


With these priorities in mind we focussed on our major projects, you'll see what we achieved below:

OCA Days 2022 - in Liège in person

Created a new OCA Days event in Liège. Our first one in person in 3 years.

We had 170 attendees, 25 presentations and 2 great days of code. 

This year saw the inclusion of 2 evening social events which was much needed following so many years online

We've had lots of useful feedback (47 attendees responded to our survey) following the event and can't wait to bring you something even better for 2023

Implementation of the communication strategy defined in 2021

We committed to sharing quarterly newsletters, these have been and will continue including:

OCA Update (what's happening in our community)

Great Apps at OCA (we have a lot of wonderful apps, let's spread the word)

OCA Being Mighty (let's find out how the OCA is a game changer for our customers)

Together we are OCA (who's in our community and why)

Rebuild of the OCA website

You can see the results at www.odoo-community.org

There is a final bit of tweaking to happen but on the whole we are happy with the restructure

Provide more maintainer autonomy in 2022

A number of options have been discussed and we will continue to work on this in 2023

Strengthen our support of OpenUpgrade

A workgroup was set up to support this topic

Various meetings and discussions resulted in an RFQ for Improving the Documentation of OpenUpgrade with OAAFS being successful and currently working on this project

OCA infrastructure resilience

The work started in the previous year to modernise the CI scripts and migrate from Travis to GitHub actions has been completed, with support for versions 10 to 16. The number for concurrent Travis workers has been reduced from 5 to 2, and PSCs are encouraged to migrate to the new CI using the new repository template.

Runboat has been successfully deployed to replace our runbot instance, allowing us to reduce the number of servers from 3 to 1 while providing a better responsiveness, thereby significantly improving the user experience.

Weblate has been upgraded to the latest version.



 
The Board are working on these Major Projects for 2023:
OCA Days 2023

PSC and Repositories - Maintainer Centric

Improve Contributor onboarding journey, leverage delegates

Including Functional Consultants

Strengthen support on Open Upgrade

Infrastructure and Tooling

The New OCA Way - future strategy

New OCA Logo
GREAT TOOL AT OCA
You can find some of our great talks from past OCA Days on our YouTube Channel.
On of the most popular from OCA Days 2023 was the discussion around Open Upgrade in 2022 led by Graeme Gellatly, find out more here.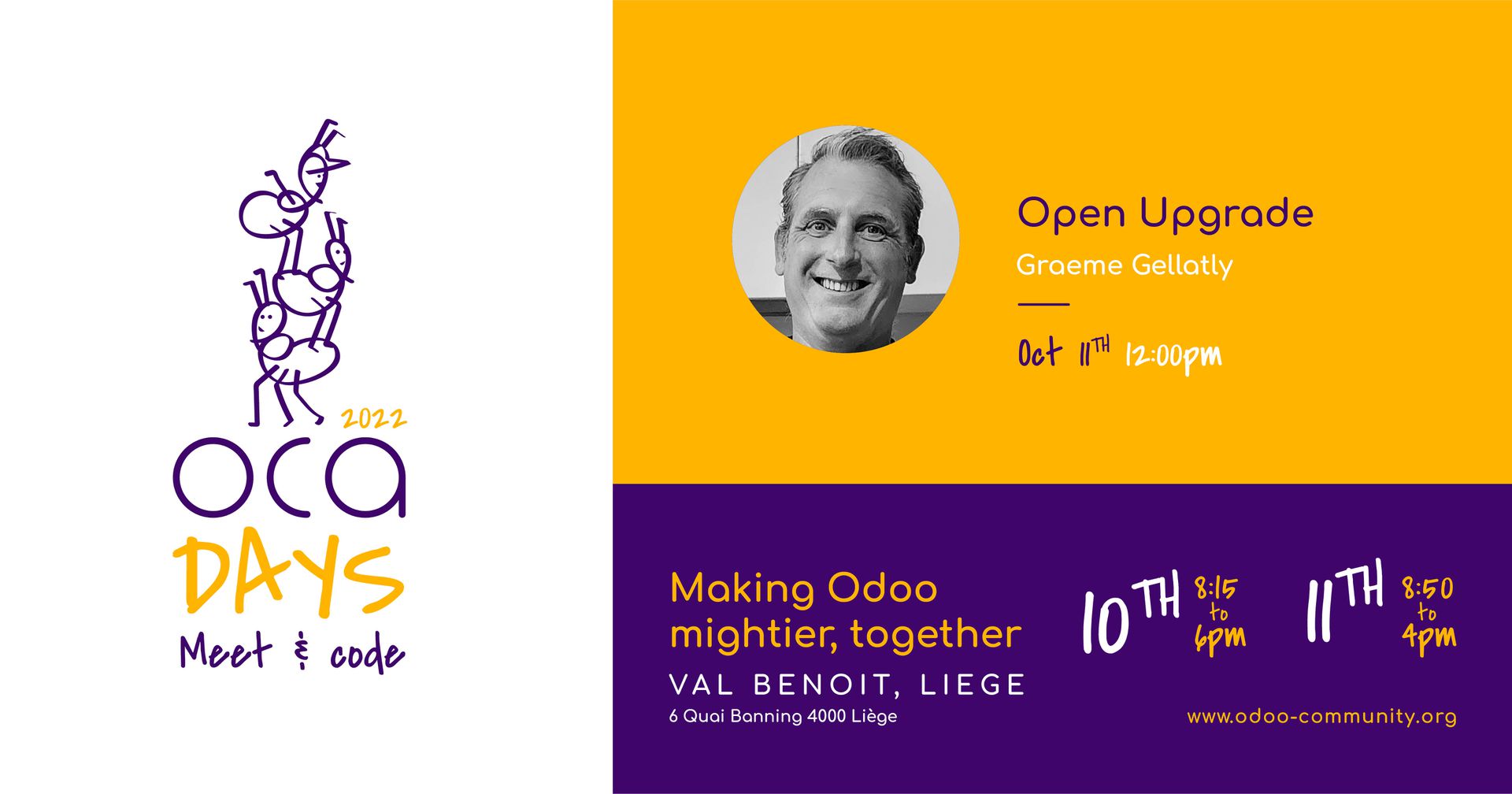 OCA Chatter

Virginie Dewulf caught up with Frederic Gilson recently, a former Odoo S.A. employee, discovering the OCA. Read a highlight for their chat below:

What do you think of OCA modules?




Honestly, I'm just amazed of the number of modules. I'm still discovering new ones every week when looking for specific features.




The business expertise behind them is impressive too, and clearly way higher than the apps store mass. You directly see that in their description. I like when someone explains the business issue before talking about the solution.




Generally speaking, they help me a lot. Whenever I get new customer demands not served in standard, I rush to the OCA apps store.




And if I don't find anything, I know I should rather challenge the customer again! Maybe what they ask is useless.




On the quality aspect, I used to be very picky on UX matters after my time around Fabien. I find some of them a bit complex to use or not enough generic, while very useful. It is clearly on that aspect that I would like to contribute.

How to attract more functional profiles in the OCA?





Following the 2022 OCA Days, an informal working group has been created with functional people (from CamptoCamp, Acsone, Numigi, Coop IT Easy, Therp, Akretion, Open Source Integrators and ooops404).

We split into 5 working groups:




Group 1B : learn about OCA tools,

 exchanges about good practices working within the OCA




Group 2:  Documentation. 

Guidelines and tool will soon be promoted!




Group 3: Re-group OCA modules 

by scope and industries. 




Group 4: Events 

(mainly the next OCA Days in Canada and Belgium)

Want to join? Don't be shy! Contact the leader of the group you're interested in joining (names are clickable, yes!)





OCA Events Policy

We are currently working on an OCA Events Policy. You can see the start of the draft work here.




If you would like to join our small workgroup and help contribute please find out more below.

OCA Days 2023

It is that time of year again, time to really start planning the OCA Days.




Are you keen to be involved in the organisation?

We would love to hear from you.






Upcoming Community
Events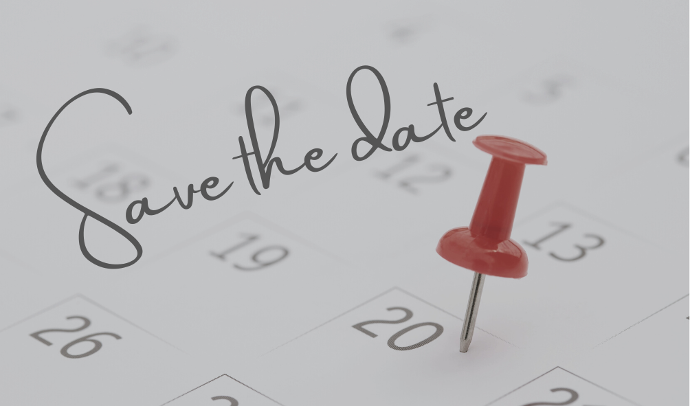 Italia Days
4th - 5th May
Milan
Spanish OCA Days
and Jornadas Aeodoo
5th - 9th June
Valencia
OCA Days 2023
6th-7th November
Liège