Talk about Odoo (and promote its use)

1) Pick your subject
If you want to present anything related to the Odoo Community Association (Odoo, an OCA module), pick a subject in your area of expertise, a topic you are most familiar with and feel confortable being challenged. Questions can be tricky sometimes, so get prepared.
If you want feedback, do not hesitate to share the subject of your talk on the related mailing list.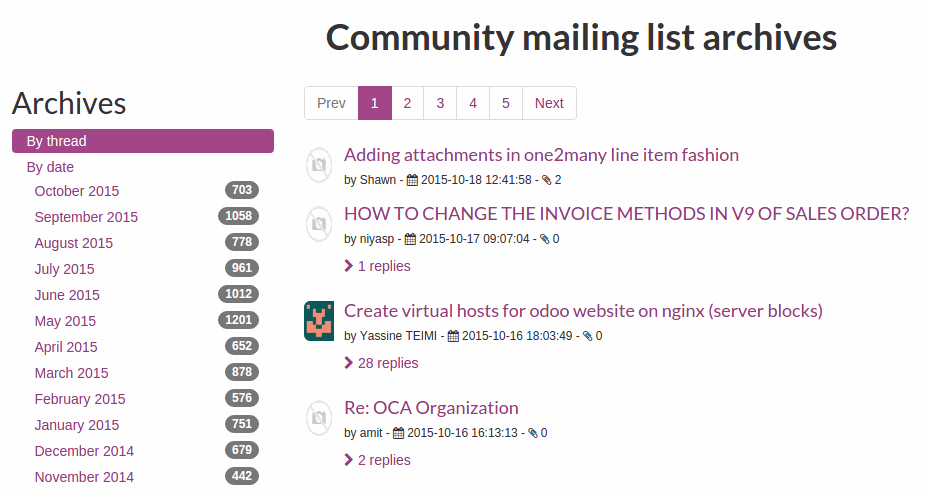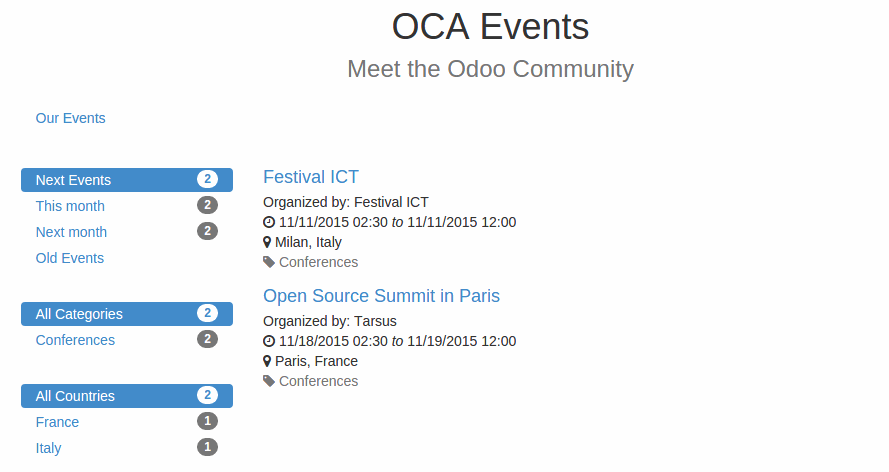 2) Register your event
Submit your talk to the event organizer with a catchy title to raise curiosity and to make sure your room will be packed with the right audience.
If you organize the event yourself, small frequent events are better than a big one-time show to grow your community. There is plenty of platforms to help you with organizing events: Meetup, Facebook, Eventbrite, etc.
Please visit our sprint page if you want to organize one.
Whoever organizes the event and whatever the platform, get it listed on our events page.
3) Share your presentation
After your talk, make sure your attendees can find your presentation. It is also very helpful to those who could not attend.
The OCA does not provide a facility to host presentations yet. Meanwhile you can share yours on Slideshare or any other platform.
Tweet its link mentioning our Twitter account or write a blog post and it could be part of the OCA Newsletter.