Arche TI
Silver

Partner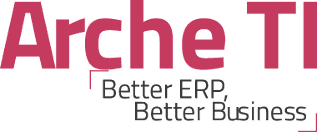 2348 Jean Talon Est, bureau 403
Montreal QC H2E 1V7
Canada
Arche  TI (www.archeti.com) is Canada's Leading Odoo Gold Partner based in Montreal and Quebec City.   We focus on Odoo exclusively and have been helping companies throughout the U.S. and Canada deploy, integrate and customize Odoo since 2007.
With our onshore team of developers, engineers, CPAs, system administrators, project managers and change management experts we help companies large and small re-engineer their processes and significantly simplify their workflows, allowing their teams to focus on creating value.  A typical integration eliminates up to 12 applications.     
Call us on 1 833 767 6366 / 1 833 SOS ODOO to discuss how we can help transform your business.