OCA Days Call for Speakers Reminder - get your proposals in
Contributors mailing list archives

OCA Days Call for Speakers Reminder - get your proposals in
by
Open for Small Business, Rebecca Gellatly
-
30/09/2021 10:22:46
Hello OCA Contributors
I hope the week is ending well for you all.

Just a reminder if you have a talk proposal for the OCA Days 2021 please get it sent in. We are in the process of pulling together the agenda with the talks we have had submitted already and really need to know what else is coming our way to get things organised.
Also, Odoo Experience is happening next week and we still need a few more volunteers to help out at our Virtual Exhibition Booth - just to join the chat room and be around to answer any questions of visitors stopping by. Not quite the same as when we are at the physical event but still a bit of community spirit will go a long way. If you can spare an hour over the two days of Odoo Experience please pop
your name on our rota
. We definitely appreciate your efforts.
Enjoy the rest of the day.
Rebecca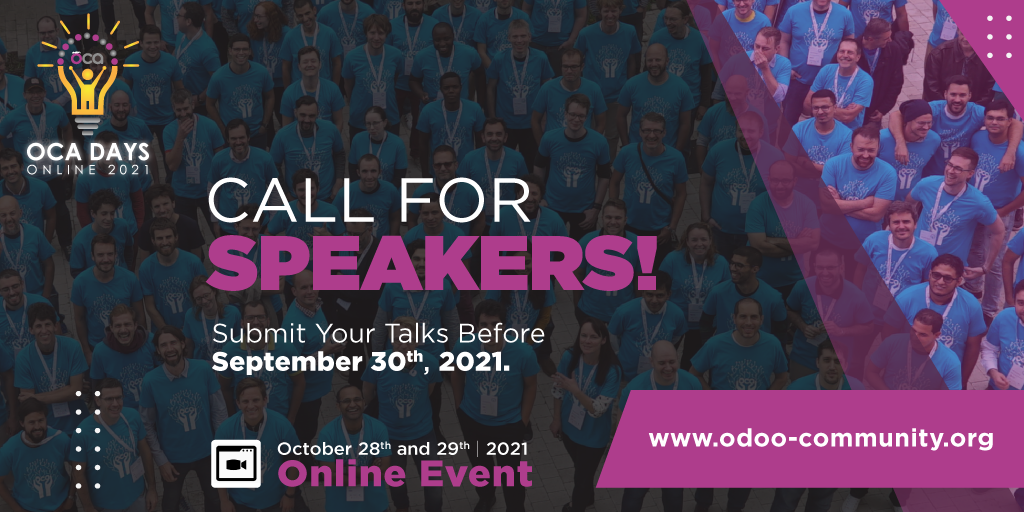 --
Rebecca Gellatly
General Secretary
Odoo Community Association