Support the OCA to finance its participation at
Odoo Connect in November 2019!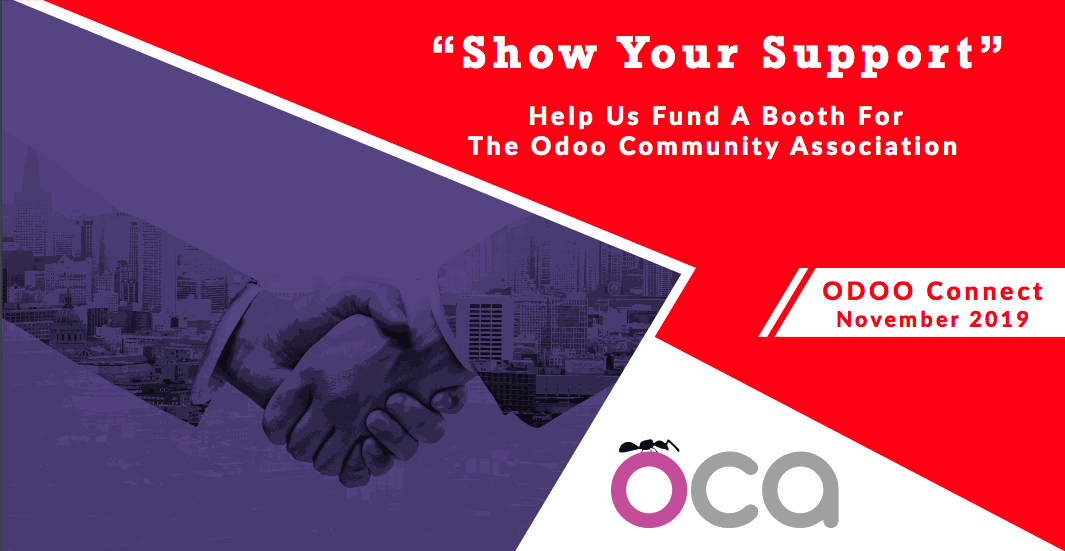 What's the deal?
The Odoo Community Association will have its own booth during Odoo Connect 2019, the annual networking event organized by Odoo in San Francisco, United States of America.
Similar to Odoo Experience, this 3-day event is an exclusive occasion to physically meet not only the editor and the partners, but also a good number of the most active and influential contributors to Odoo
Being a not-for-profit organization, the Odoo Community Association needs your support to finance its participation. The OCA booth will indeed offer to individual community members a dedicated place to meet, exchange, build relationships and strengthen collaboration and mutual help
As a private company involved in the Odoo ecosystem, show the world your trust and support to the Odoo Community: make your company logo visible on the OCA booth and/or get your company name listed as an OCA event sponsor.