Become an Event Sponsor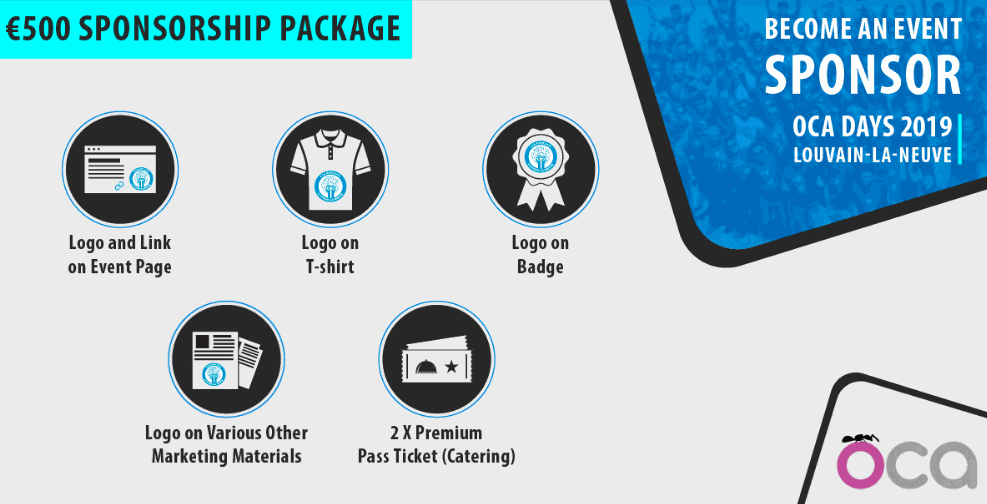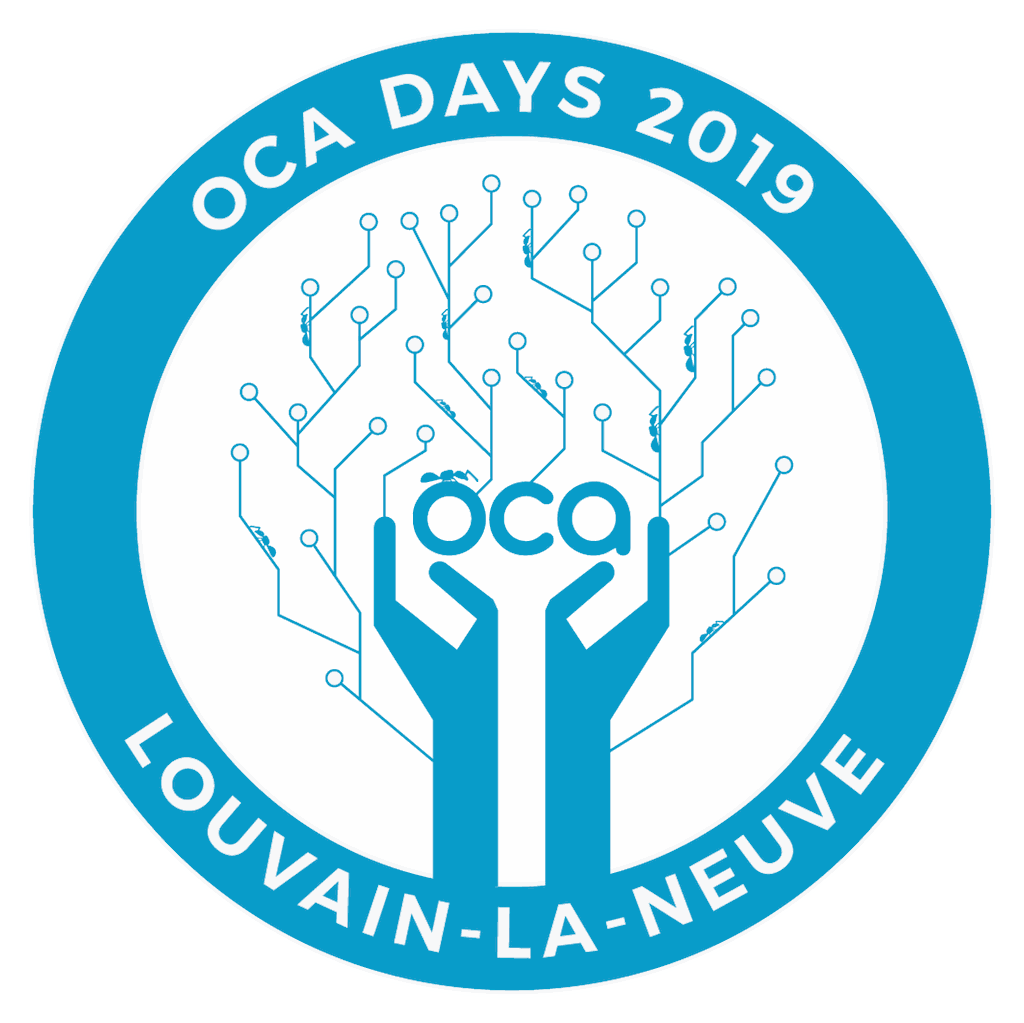 Sponsorship Package
For OCA Days 2019 we are looking for Event Sponsors. 

The €500 sponsorship package gives you:
Logo and link on event page

Logo on T-shirt

Logo on Badge

Logo on various other marketing materials

2 x premium pass ticket (catering)
Support the OCA to fund the costs of the OCA Days 2019 in Louvain-la-Neuve.

As you know the Odoo Community Association is a not-for-profit organisation, to organise these types of events can require substantial financial input. What better way to give back to the Community than help fund this annual event.
In return for your financial contribution your company's logo will be clearly displayed throughout the event and leading up to it on the event website, you'll also get two premium pass catering tickets.
We are really excited to be hosting another OCA Days in Louvain-la-Neuve and very much looking forward to seeing so many of our contributors and members there.
You can purchase your event sponsorship here. Or contact us here with any queries.