Dead man's switch (client)
Dead man's switch (client)
Be notified when customers' Odoo instances go down Dead man's switch (client)
This module is the client part of dead_mans_switch_server. It is responsible of sending the server status updates, which in turn takes action if those updates don't come in time.
Configuration
After installing this module, you need to fill in the system parameter dead_mans_switch_client.url. This must be the full URL to the server's controller, usually of the form https://your.server/dead_mans_switch/alive.
This module attempts to send CPU and RAM statistics to the server. While this is not mandatory, it's helpful for assessing a server's health. If you want this, you need to install psutil.
You can also have the number of currently online users logged, but this only works if the bus module is installed and longpolling configured correctly.
Usage
This module doesn't have any visible effect on the client.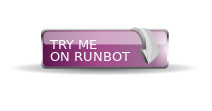 For further information, please visit:
Known issues / Roadmap
certificate pinning would be nice
Bug Tracker
Bugs are tracked on GitHub Issues. In case of trouble, please check there if your issue has already been reported. If you spotted it first, help us smashing it by providing a detailed and welcomed feedback here.
Credits
Maintainer

This module is maintained by the OCA.
OCA, or the Odoo Community Association, is a nonprofit organization whose mission is to support the collaborative development of Odoo features and promote its widespread use.
To contribute to this module, please visit https://odoo-community.org.