AEAT modelo 216

Presentación del Modelo AEAT 216
Modelo 216 de la AEAT. IRNR. Impuesto sobre la Renta de no Residentes. Rentas obtenidas sin mediación de establecimiento permanente. Retenciones e ingresos a cuenta.
Uso
Primero deberemos indicar los proveedores que son no residentes, en la ficha de la empresa: Contabilidad > Proveedores > Proveedores, pestaña de Contabilidad. El campo "Es no residente" tiene que estar marcado para que las retenciones realizadas a éste proveedor se incluyan en el modelo 216
Para crear un modelo, por ejemplo de un trimestre del año:
Ir a Contabilidad > Informe > Informes legales > Declaraciones AEAT > Modelo 216
Pulsar en el botón "Crear"
Seleccionar el ejercicio fiscal y el tipo de período, los periodos incluidos se calculan automáticamente
Seleccionar el tipo de declaración
Rellenar el teléfono de contacto, necesario para la exportacion BOE
Guardar y pulsar en el botón "Calcular"
Rellenar (si es necesario) aquellos campos que Odoo no calcula automáticamente:

Rentas no sometidas a retención/ingreso a cuenta: [04] Nº de rentas y [05] Base de retenciones
Resultados a ingresar anteriores: [06]

Cuando los valores sean los correctos, pulsar en el botón "Confirmar"
Podemos exportar en formato BOE para presentarlo telemáticamente en el portal de la AEAT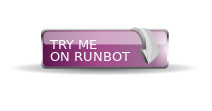 Créditos
Maintainer
This module is maintained by the OCA.
OCA, or the Odoo Community Association, is a nonprofit organization whose mission is to support the collaborative development of Odoo features and promote its widespread use.
To contribute to this module, please visit http://odoo-community.org.
This is a preview of the recently viewed products by the user.
Once the user has seen at least one product this snippet will be visible.
Recently viewed Products