ForgeFlow, S.L.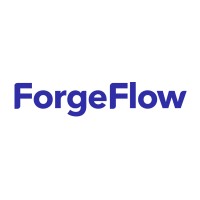 Rosselló 319, 6-1
08037 Barcelona
Spain
We deliver the Digital Transformation with Odoo
With dozens of projects delivered worldwide and more than 100 apps published, our team is the right companion to help your business become Digital.
We listen to your needs, train you, advise you and provide customized solutions for your company to successfully implement Odoo and achieve:
Closer collaboration with customers, suppliers and key partners.
Facilitate the distribution of your products, through both physical and electronic channels.
Improve the efficiency of your internal processes.
Reduce costs of infrastructure software.


We provide Technology & Consulting Services to help your company become a Demand Driven Adaptive Enterprise
Demand Driven Adaptive Enterprises sense the changes from the market and adapt their planning and execution to improve Return on Investment.
The Demand Driven Adaptative Enterprise (DDAE) model is an organizational structure and operating method designed for complex and volatile circumstances that define today's supply chain environments.
Eficent is an Affiliate of the Demand Driven Institute (DDI), and we are endorsed by the DDI as Demand Driven Planner Instructors. Our software Eficent.io is DDMRP compliant. 
We deliver an Integral Program to help you to transform to a Demand Driven Enterprise.


Connect the physical and digital worlds with smart devices
We manufacture and deliver IoT devices that seamlessly integrate business processes with Odoo. Simple.
We apply Odoo and Demand Driven to our own manufacturing and logistics processes.