Tickets for this Event are Sold Out

The OCA Code Sprints are a unique opportunity for Odoo consultants to meet, exchange experiences, and work together to improve Odoo and the OCA.
During this 3-day code sprint the attendees will focus on migrations of existing OCA modules to 11.0, or introduction of new modules. A discussion will take place before the event to propose the specific agenda of modules to work on.
Attendees will also be able to present short talks about specific topics of their expertise. This will be a good opportunity to rehearse for the possible talks that will be held during the Odoo Experience 2018 in October.​  
When you visit this city, you are in the very heart of Andalusian culture, the center of bullfighting and Flamenco music. Take yourself time and take life easy, as Andalusians use to do, and interrupt sightseeing from time to time to have a few "tapas", those typical "small Spanish dishes", and a glass of Sherry wine in one of the probably thousands of bars in this city, and consider a few of the hints on the following pages to make your stay a memorable one.

The event will take place in "La Cámara de Comercio de Sevilla", with a conference room allowing up to 200 people, with free wifi and a projector.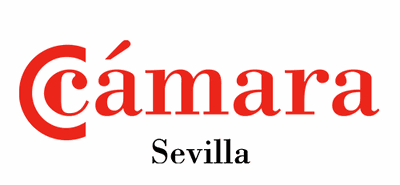 Dates & schedule
The event will take place during June 11-13.
The daily schedule will be:
9h short start up speech, presentation of the rules and sprint tracks
9h30 - 12h30 code sprint
12h30 - ~14h lunch break
14h - 15h lightning talk track
14h - 17h code sprint
17h - 18h presentation of achievements by each sprint track
Accomodation
You can check the following hotels, or alternatively you can consider renting an apartment using Airbnb:

When you arrive
When you arrive to the event a person ask you to sign a Data Protection Agreement. If you have never contributed before, you will sign the OCA Contributor License Agreement. 
You will then receive a t-shirt of the event.
OCA includes with the free entrance a coffe-break and lunch.
Breakfast: Better take breakfast before arriving to the event.
Coffe-break: You will get one at mid-morning for free.
Lunch: OCA will pay for lunch at a restaurant a few steps from the Site.
Dinner
: You should find yourself a restaurant for dinner.
Sprint Tracks & Lighning Talks
As with other years, we propose Sprint Tracks and Lighthing Talks.
Feel free to register the tracks that you'd like to work on here:
If you propose a Track, as Track Leader we advise that you provide an introduction at the start of the Sprint to the people that wants to join the track.
Over the years we have identified that there are two separate types of work:
- Project-specific tracks. Those tracks have a clearly defined project leaders, and aim to achieve very specific goals (e.g. Akretion's ShopInvader). You should join this track if you want to become an active contributor of the project after the event. The track leader should spend a time to help new contributors to land into the project, but we should expect the contributors to 'give back' to the project.

- General Area Tracks. Tracks that cover a broader scope in a business area (e.g. Accounting, Logistics), generally related to Odoo and OCA repositories . Generally there is not a single maintainer or leader. If you join this General Area Tracks you most probably will review open Issues or Pull Requests from existing repositories, and try to resolve/close as much as possible. If you are not familiar with them, we recommend that you pick up a few and try to be thorough in your analysis to try to resolve them. You can help by trying to reproduce issues and provide new insights to existing issues, propose fixes or review open pull requests.
Record your Track's progress
You will be able to record the track's progress here:
Please bring with you cable extenders and remember to bring any special plugs that you would require.