You are paying either way.
Regardless of how you conduct your business if you work with product customization without a designated tool to handle this process from a to z, you are paying a price.

It could be an agile approach developed over time (sheets of paper, excel, a basic software or even standard Odoo).

If you do not have a dedicated software for handling custom orders you are in fact paying with time. And the cost only increases in the long run. ERP experts say "An extra click per day means hundreds of clicks every year". That is essentially a message for increasing efficiency to conserve our most precious resource.

Any human check that can be done by software, is one check too much and time wasted. Every document manually made by a user is time wasted that you pay for, every single time.

Your customer pays the price for this inefficient ordering process too, through time, frustration and confusion.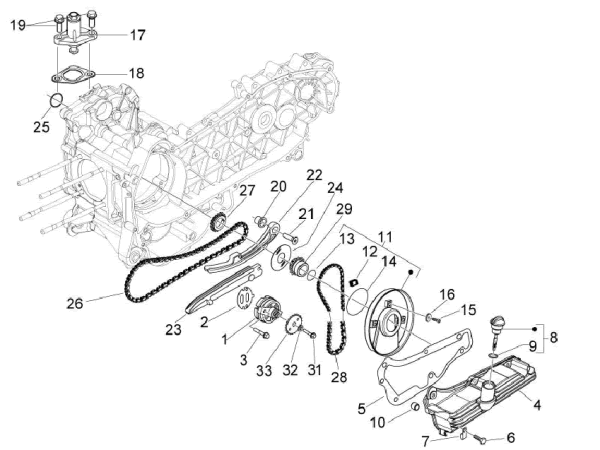 What's the solution?
That's yet another issue with product customization. Product options and processes are never the same across different businesses. There are too many variables to consider. While there is always common ground, there is never a mirror match.
Only a few businesses with lower levels of complexity in products can use a standard product customization software. And they are usually expensive and work on platforms independent of the user's main system.
This adds a financial cost to the software, that does not handle the ordering process from start to finish and also adds the burden of managing/synchronising two separate systems.
For complex products there's the other end of the spectrum where building a custom solution for yourself is the only choice.
Make a module from scratch that handles all your needs. This ALWAYS proves to be a very expensive approach and often time it fails due to complexity and/or budget.
It requires a lot of time and good development which is of course costly.
A different approach.
So if you loose time and money with a inefficient tool. And creating one is either costly or only a partial solution, what can you do?
The only other option is a middle ground in the form of a skeleton, a framework, a base. That has ALL the common needs at the cost of neglecting very specific ones. 
That's what Odoo does and that's why it's such a powerfull tool growing ever so rapidly. Also the reason why it is my #1 choice and the core of my business.
And that is what I decided to do after building yet another product configuration tool for my client in Odoo. Add extensibility to the equation and you have the most efficient approach.
If you start from a strong base, tightly connected with your internal system you can have the best of both worlds.
1) You do not reinvent the wheel and you use what's already been built, proven and tested.
2) You also do not settle for a standard solution but simply add your custom needs to the base. Development cost is drastically reduced and there is no compromise in functionality.
Can it be even better?
In fact, yes it can, and the answer is found again in Odoo's strategy. And that is opensource!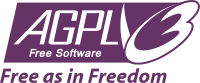 There is a very high chance that someone else has the same problem/requirement as you.
Like you that person is willing to invest, time, money and energy into solving that problem.
If the source code is open, the entire workload can be spread between people with common interest in the same features. Costs go down, quality increases and time until delivery decreases.
You end up having a huge team, around the world that will split the effort into achieving the same purpose as yourself. That's the magic of opensource and common interest.
And that is the main reason why we decided to push for opensource instead of closed source sale.
Where is it?
We have started a campaign to raise the funds covering the development costs of building the base modules. It was partially funded by a customer that chose the route of full customization from scratch. 
We took that model and re-made it so it would work for any business and spare many others from doing the same thing that we did.
Our only objective is to cover the development costs for this transformation. And we have setup a campaign to make that happen so we can fully release all our work opensource.
Not convinced?
If you are using Odoo I urge you to find a better solution in any shape or form. A solution that can be deployed faster or more economical. A solution that's more flexible or easier to customize or more efficient.
1) Do you plan to use an existing solution?
What is the cost and what are the features offered? Does it work with Odoo?
Does it have a frontend for your customer and a backend for your employees?
Do they prevent errors regardless of who is making them?
Can you use it immediately after you have invested?
2) Do you plan to make one from scratch?
How much time do you have to invest before you have a working solution?
What is the total cost?
What features does it cover? 
How well does it scale for future changes?
Even if it's different in many aspects than our approach. Is it more efficient to start from 0 or re-use tested logic and code?
Can you test and develop faster than an entire community?
We have setup the campaign in such a way that no approach to solve a similar problem would be more efficient.
We hope you can see the value offered in this campaign and do yourself and everyone else with a similar problem a big favor
Help make it happen.
Bring a strong product configurator in Odoo, Open Source, released within the OCA.
Here are a few quoted passages from the emails we got:
At the moment, we're running on OXID CE and lacking a proper ERP. We're researching possible options and we're talking to a few people already, which lead us to Odoo as a favourite.
But there's one problem with stock Odoo: it can't really well handle complex product configurations.
...
That's a (probably the most) important aspect of our business: users may configure their agendas in a myriad of possible options. There are 1458 possible variations and on a good day, we have between 40 and 100 custom orders.
Research today lead me to your Indiegogo campaign, and it seems like you're developing our "missing link".
I'm an early adopter of openerp for my manufacturing company.

I'm still running V5 (highly customized). We never migrated to newer versions as mrp didn't really evolve.

I never saw the benefits of the new versions until you developed the product configurator.
I just came accros your Product Configurator.

We are a mid sized printing company from Germany.
We´re actually developing Odoo for printing industry, mainly for our own use.

Your module seems a big step in our business. The Product Configurator seems exactly what we would need.

[...]

Out personal goal is to get Odoo running in our own company and then get out and spread the word to other printers
Love the configurator concept for Odoo. Ive been using Callidus and Oracle CPQ. Cant wait for this on Odoo!
If you think this is useful for your company or you want to contribute to open source release contribute to the campaign here.
Also sharing this information for it to reach people who are interested is always a great help!
Thank you!
Paul Catinean