Informes de cuentas anuales españoles
Informes de cuentas anuales españoles Technical Name:
l10n_es_account_balance_report
Informes de cuentas anuales oficiales españoles
ATENCIÓN Este módulo está obsoleto y debe usarse l10n_es_mis_report en su lugar.
Incluye las siguientes plantillas para el motor de informes de cuentas provisto por el módulo account_balance_reporting:
Balance PYMEs (PGCE 2008)
Cuenta de pérdidas y ganancias PYMEs (PGCE 2008)
Balance abreviado (PGCE 2008)
Cuenta de pérdidas y ganancias abreviado (PGCE 2008)
Balance normal (PGCE 2008)
Cuenta de pérdidas y ganancias completo (PGCE 2008)
Estado de ingresos y gastos reconocidos (PGCE 2008)
Las plantillas están basadas en los modelos para el depósito de cuentas anuales del Registro Mercantil:
Uso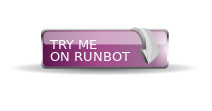 Gestión de errores
Los errores se controlan en GitHub Issues. En caso de problemas, por favor compruebe primero ahí si su incidencia ya ha sido informada. Si es la primera vez que ocurre, ayúdenos a solucionarlo proveyendo un detallado y bienvenido informe del problema.
Créditos
Financiadores
La migración de este módulo forma parte de una campaña de migración de la localización española que ha sido posible gracias a la colaboración económica de las siguientes empresas (por orden alfabético):
Maintainer

This module is maintained by the OCA.
OCA, or the Odoo Community Association, is a nonprofit organization whose mission is to support the collaborative development of Odoo features and promote its widespread use.
To contribute to this module, please visit https://odoo-community.org.