AEAT modelo 111
Presentación del Modelo AEAT 111
Modelo 111 de la AEAT. Retenciones e ingresos a cuenta. Rendimientos del trabajo y de actividades económicas, premios y determinadas ganancias patrimoniales e imputaciones de Renta. Autoliquidación.
Uso
Para crear un modelo, por ejemplo de un trimestre del año:
Ir a Contabilidad > Informe > Informes legales > Declaraciones AEAT > Modelo 111
Pulsar en el botón "Crear"
Seleccionar el ejercicio fiscal y el tipo de período, los periodos incluidos se calculan automáticamente
Seleccionar el tipo de declaración
Rellenar el teléfono y teléfono móvil, necesarios para la exportacion BOE
Guardar y pulsar en el botón "Calcular"
Rellenar (si es necesario) aquellos campos que Odoo no calcula automáticamente:

Rendimientos del trabajo: Dinerarios ([01], [02], [03]) y en especie ([04], [05], [06])
Premios por la participación en juegos, concursos, ...: Dinerarios ([13], [14], [15]) y en especie ([16], [17], [18])
Ganancias patrimoniales derivadas de los aprovechamientos forestales ...: Dinerarias ([19], [20], [21]) y en especie ([22], [23], [24])
Contraprestaciones por la cesión de derechos de imagen ...: Casillas [25], [26] y [27]
Resultados a ingresar anteriores: Casilla [29]

Cuando los valores sean los correctos, pulsar en el botón "Confirmar"
Podemos exportar en formato BOE para presentarlo telemáticamente en el portal de la AEAT
NOTA: En el caso en que tengamos el addon 'l10n_es_aeat_mod216' deberemos indicar los proveedores que son residentes (éste es el valor por defecto), en la ficha de la empresa: Contabilidad > Proveedores > Proveedores, pestaña de Contabilidad. El campo "Es no residente" no debe estar marcado para que las retenciones realizadas a éste proveedor se incluyan en el modelo 111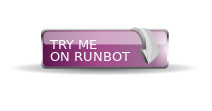 Créditos
Maintainer
This module is maintained by the OCA.
OCA, or the Odoo Community Association, is a nonprofit organization whose mission is to support the collaborative development of Odoo features and promote its widespread use.
To contribute to this module, please visit http://odoo-community.org.
This is a preview of the recently viewed products by the user.
Once the user has seen at least one product this snippet will be visible.
Recently viewed Products